Facilities
With a 55,000 square foot facility in the heart of downtown Toronto, we provide open concept seating and private offices for growing technology companies.
Easy to access by transit, car, bike or foot, our well-designed collaborative spaces & offices allow our companies to grow with us, with month-to-month leases and secure, turnkey infrastructure.
Our companies are provided with state-of-the-art facilities, 60+ meeting rooms, event space available for community use, podcast studios, a parenting room, secure bike storage facilities & showers, a wellness, faith and meditation space, as well as reception & operational support.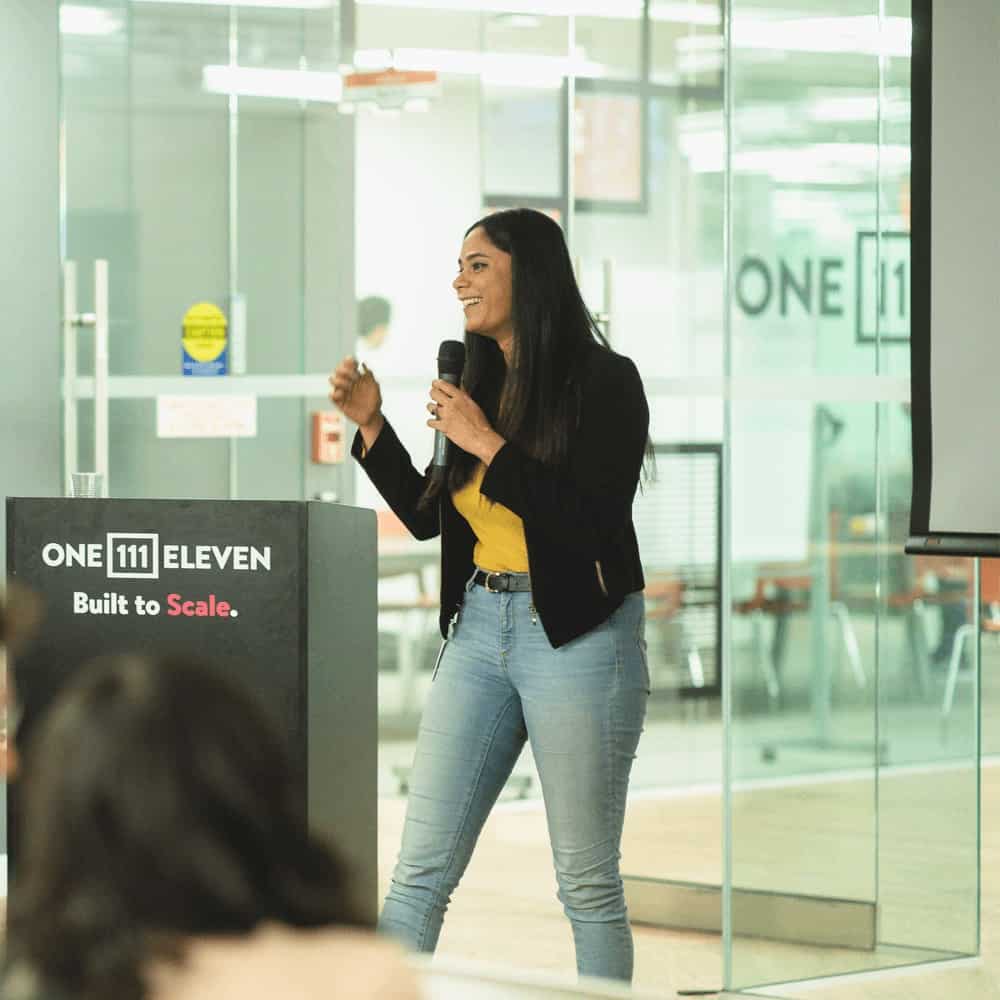 Programming & Support
We put on more than 300 events a year for our community and the wider tech sector.
Ranging in size from our 1,500-person TechSummer Social to peer groups and skills building workshops, to an internal mentorship program, quarterly investor showcases and health & wellness initiatives.
Our programming is designed from the community up, allowing our members to be a part of  our collective culture, learnings and expertise as they navigate the challenges of scaling a technology company.
With programming for founder and non-founder community members, OneEleven provides an unparalleled support network for problem solving and provides facilitated advisory groups, entrepreneurs in residence and prep sessions for pitching and due diligence preparation.
Partnership
OneEleven partners are a valuable part of our community, where they gain valuable insights into the growing Toronto technology landscape while providing expertise to our founders and their teams.
Partners are provided with facilitated introductions to companies, participate in our programming and have the opportunity to co-create events and interactions.
We also provide our partner with tech sector landscape analysis, data insights, challenge scoping and path to procurement arrangements that can help corporate and enterprise clients navigate Toronto's growing technology sector and find new products, solutions and vendors.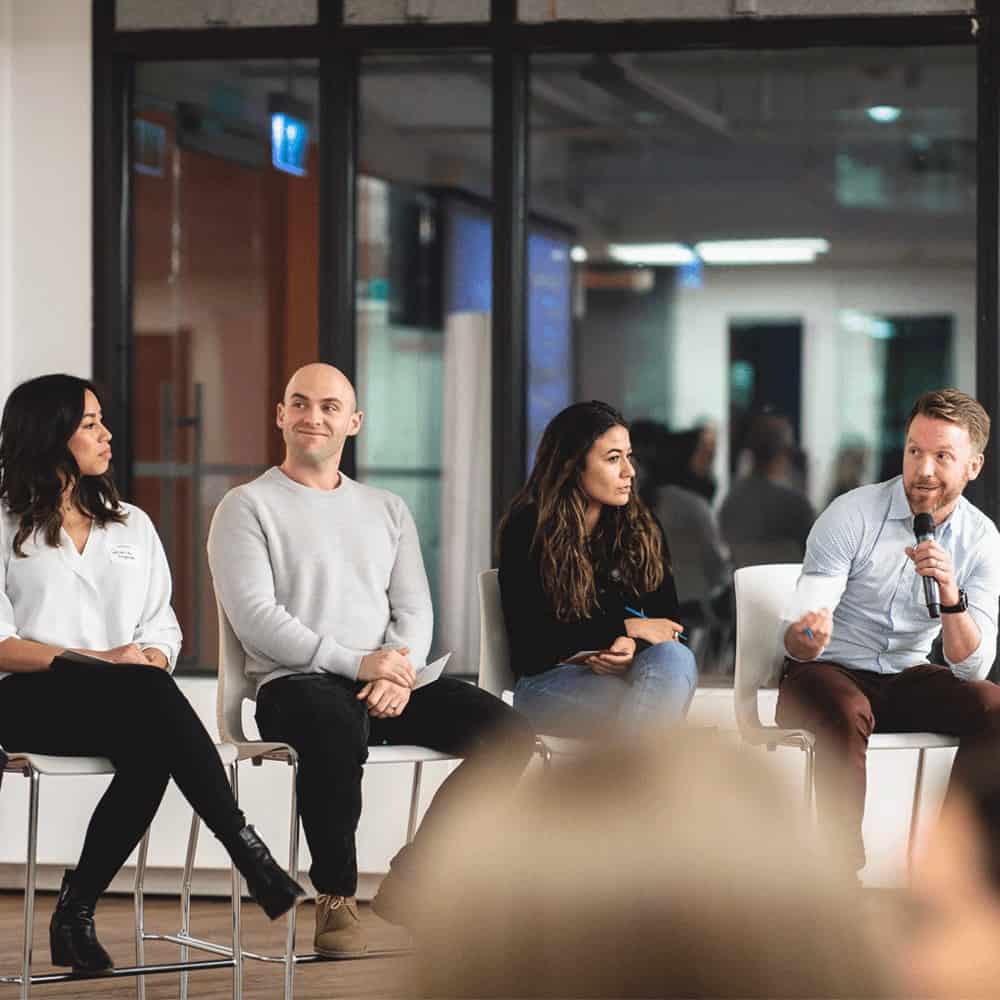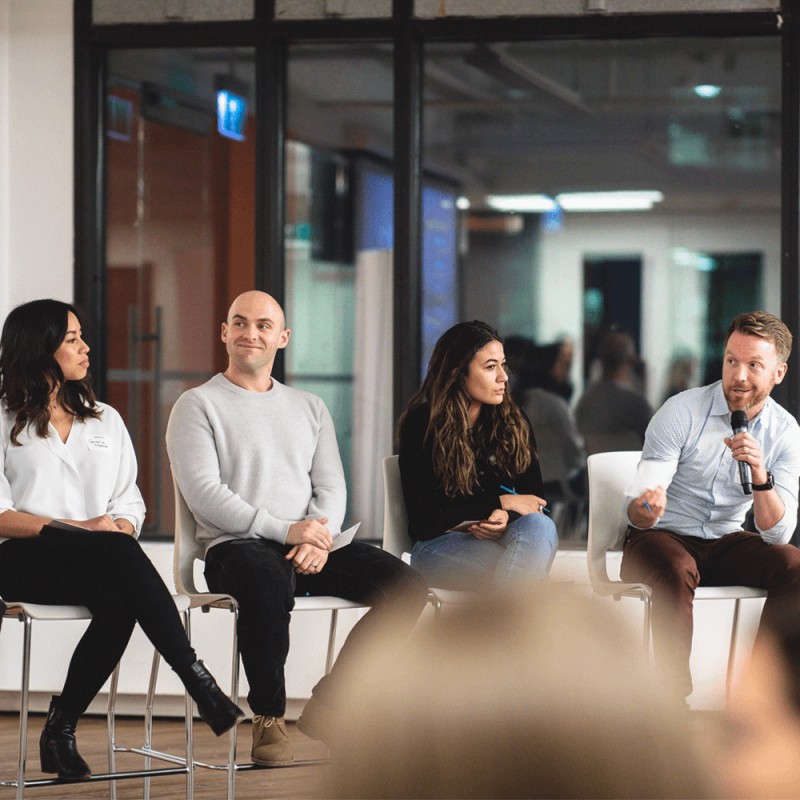 Recent News
A lot of discussions about product management are focusing on prioritizing the next […]
Eight years after its founding, alumni of OneEleven […]
The best-led companies thrive on the best-possible priority […]